***News FLASH*** Rehearsal start up this Monday, July 31, at 7 PM, learn more below.  And as a FYI, our next two concerts:
Sat, Aug 26, Pacific Garden Mission, Chicago
Sat, Sept 30, Curtis Orchard, Champaign
The Singing Men of 'GNN are over 60 strong. From physicians to farmers, professors to plumbers, this diverse group consists of men of all ages from a variety of backgrounds, denominations, professions, and life experiences representing towns all over east-central Illinois. Under the direction of Stephen McClarey, The Singing Men of 'GNN perform selections of patriotic music, show tunes, old-time favorite classics, spirituals, and hymns.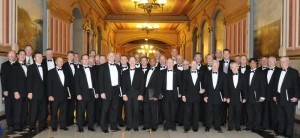 Our Singing Men rehearse every Monday night at the new Great News Radio Center located at Lincoln Square Mall, Urbana. We are located in unit 112, right across from the indoor food court.  We gather from 7-9 pm.  For more information contact Mark Burns at 217-367-7777.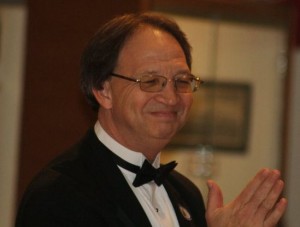 Stephen McClarey is the director of the Singing Men of 'GNN. Steve was the  long-time director of the Decatur Park Singers and the Greater Decatur Chorale. Steve teaches music at schools in Arthur and assists with worship at various Churches throughout the area.  Men who like to sing in 4-part harmony may join The Singing Men of 'GNN. We rehearse every Monday night to prepare for various concerts and events throughout the year. For our Concert and Presentation schedule click on the "Events Calendar" link above to the left.
© copyright WGNJ 89.3FM/WGNN 102.5FM and 103.9FM