Huntley Brown Concert
***News Flash*** T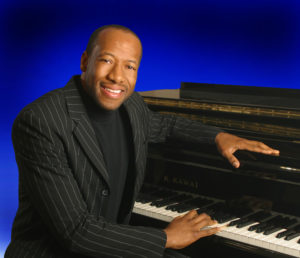 he February 19, concert date is being rescheduled to possibly coincide with the 1-Year Anniversary of the Great News Radio Center, Lincoln Square (late January 2018) .  Details to follow in the coming weeks.
Prepare to enjoy a stellar musical worship experience with internationally-known piano recording artist, Huntley Brown in Concert. You and your friends will want to hear this. His music has been described as inspired, anointed, powerful, and explosive.
Rev. Brown has performed throughout the world and recorded many CD's that cover a wide range of musical styles. People are not only impressed with his incredible technique; they are touched by his deep love for Jesus. As one friend has said, "Huntley plays as if God is whispering in his ears."
Ivan Parker Concert 2017
SATURDAY, JUNE 10 – 7 PM, LINCOLN SQUARE, URBANA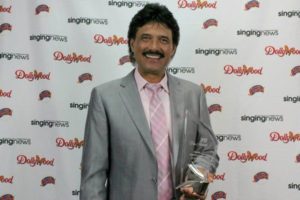 You are invited to a concert with Ivan Parker, America's most exciting Gospel artist (voted Favorite Male Vocalist 14 times) and known for his versatility in music styles. Ivan Parker will put on a great concert you don't want to miss. Joined by special guests, The Singing Men of 'GNN, the evening will be a blessed occasion.
The concert will be held on Saturday, June 10, at 7pm at Lincoln Square, Urbana (between Vine, Illinois, Race and Elm Streets). Doors open at 6:30 pm, for general open seating.
$25 "Artist Circle" reserved seating includes a 6 PM "Meet & Greet" reception with Ivan.
$10 open general seating is available when you pre-register.
$15 at the door if seating is still available (we expect to sell out).
Purchase your seating now at:
or call Great News Radio at: 217-367-7777. Find out more at www.greatnewsradio.org.
Great News Radio Free Wellness Workshop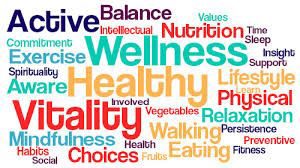 We are excited about offering our free Wellness Workshop and Wellness Walk Programs. These Wellness Workshops are based on the books of Dr. Alex Zachariah: "Let's Breathe Mindfully" and his second book, "Let's Move Mindfully" (available in a 3-pack edition which includes his "Improve Your Balance, Prevents Falls" brochure for $15 at the Great News Radio Center).
When available, Dr. Jim Painter will also participate in the Great News Radio Wellness Workshops, covering nutrition and sharing helpful tips to fight overweight, obesity and maintaining a healthier body based on his book: "Let's Eat Mindfully".
Dr. Zachariah's workshops will introduce participants to numerous mindful practices of movement, breathing and balance, along with optional Wellness Walks. The wellness practices can be easily incorporated into one's daily living activities.
If you are looking for ways to optimize your overall health and learn new and beneficial health information and practices, plan on joining us for the Workshops!
Disclaimer: Dr. Zachariah and Jim Painter, PhD, RD, will not be advising or diagnosing specific medical conditions, but will be teaching principles and strategies for overall health.
For more information call Great News Radio at: 217-367-7777.