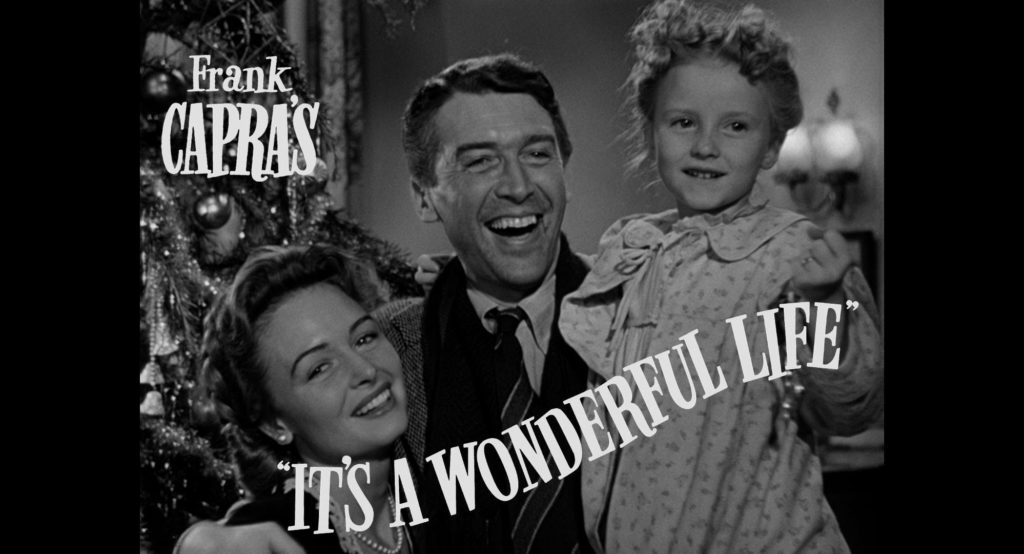 "It's a Wonderful Life" Auditions
Are you interested in the Great News Radio Theatre Troupe and our radio production of "It's a Wonderful Life" by Frank Capra.
The auditions for "It's a Wonderful Life" – A Live Radio Drama by Joe Landry, will take place on Saturday, June 17th at 1PM, at the Great News Radio Center, Lincoln Square, Urbana (unit 112, right across for the food court).
CLICK HERE TO REGISTER FOR THE AUDITION
This radio drama will be rehearsed and produced in the Great News Radio studio, so that it will be broadcasted this December. It's a "Wonderful Life – A Live Radio Play" written by Joe Landry was written to bring Frank Capra's film to life as a stage play. The play script follows the film script closely. We've received permission from the author to create a radio drama with his script and air it on this station.
The story is set in the 1930's and 40's in upstate New York. George Bailey, an ambitious young man who dreams of traveling the world, finds himself "trapped" in a small town that he has grown to detest. When his world falls apart and he is facing scandal and financial ruin, George cries out to God – and God answers his prayer in a most unusual way. It's an inspiring story of love, hope, dreams and the true worth of each person.
There are 43 characters in this radio play. We are looking for actors and actresses (those that can portray voices of characters in ages ranging from 7 to 85 years old). Some are brief appearances, but each voice will enhance this production immensely. We are pleased you may consider to audition! Soon there will be a list of characters and scripts you may check out at the Great News Radio Center. You may prepare a monologue for your auditions, read from the script or come in that day and read cold – it's up to you.
We also need volunteers willing to help with sound effects and music for the radio drama. Please email: kate@greatnewsradio.org if you are interested.
If you have questions or need more information, contact us at 217-367-7777,
Show Details and Auditions Preparation:
• Check out a script at the Great News Radio Center. • Come to auditions and look the script over briefly before auditioning. • Come to the auditions and read cold! • Check out the movie for ideas about your character!
Rehearsal & Production:
• September & October we'll go over individual scenes so that time won't be wasted. • We may have an event where people can see the "live show" as we record this drama to be broadcasted in December.
On-Air Broadcasts:
• We plan to air this special radio feature in mid December and probably Christmas week. • It will be a real blessing to everyone involved. • You can invite all your family and friends to listen!
Cast of Characters:
Women:
Rose Bailey, George's mother Mary, George's wife Violet Bick, a small-town siren Matlida, secretary at Bailey Bros. Building and loan Ruth Dakin Bailey, Harry's wife Mrs. Hatch, Mary's mother Mrs. Thompson, at the run on the bank.
Children:
Children Young George – (about 11) George as a child Young Harry – (about 9) Harry as a child Young Violet – (about 11) Young Mary – (about 11) Zuzu – (about 4) George's Daughter Pete – (about 9) George's son Boys Tommy – (about 3) George's son Janie – (about 7) George's daughter
Men:
Stage Manager, Freddie Filmore (Announcer), Harry Bailey, George's kid brother, Old Man Gower, Bert, a cop, Henry F. Potter – the richest and meanest man in all the county, Billy Bailey, George's uncle, George Bailey, a typical American dreamer,
Peter Bailey, George's father Ernie, a cab driver, Sam Wainwright, an entrepreneur, Old Man Collins, an eavesdropper, Board members, Dr. Campbell, on the board of the Bailey Bros. Building and loan, Ed, at the run on the bank, Charlie Man Martini, Horace the teller, Mr. Welch, Nick, Restaurant patrons, Bridge Keeper, Binky, a bouncer, Cop Sheriff
Sign up below to audition, and call if you have questions or need more information 217-367-7777.
Please click on the below application/questionnaire, as this will help us get to know you better, and give you some ideas about our Theatre Troupe and the various ways you can get involve.
Rehearsals are scheduled for Monday nights 6-8 pm at the Meadowbrook Church of Champaign, 1902 S Duncan Rd, Champaign, IL (at the Student Center (far east side) of the Church. Note the above link for more information and to get involved, or call 217-367-7777.