Shalom!  Thanks for stopping by.
We are currently praying up our 10-day life-changing pilgrimage to Israel scheduled for February 22 – March 3, 2017.
NEWS FLASH*** At this point, it looks like our tour bus is filled (or maybe one opening).  We will accept applcations for our "waiting list" on a first come first serve basis.  The trip application can be accessed at this link:  Israel Trip Application Questionnaire
Our trip theme: "See and Savor the Holy Land", Psalm 34:8, "Taste and see that the Lord is good! Blessed is the man who takes refuge in Him."
The "early bird special" is listed as $2,999 (all-inclusive). Hosted by Mark Burns, Israel guide Eitan Ritov and Bible teacher, Pastor Jason Schifo. I (Mark Burns) have visited Israel 27 times and have had the privileged of hosting 26 different groups.
Please note the information below, and various helpful links.  Click Here If Interested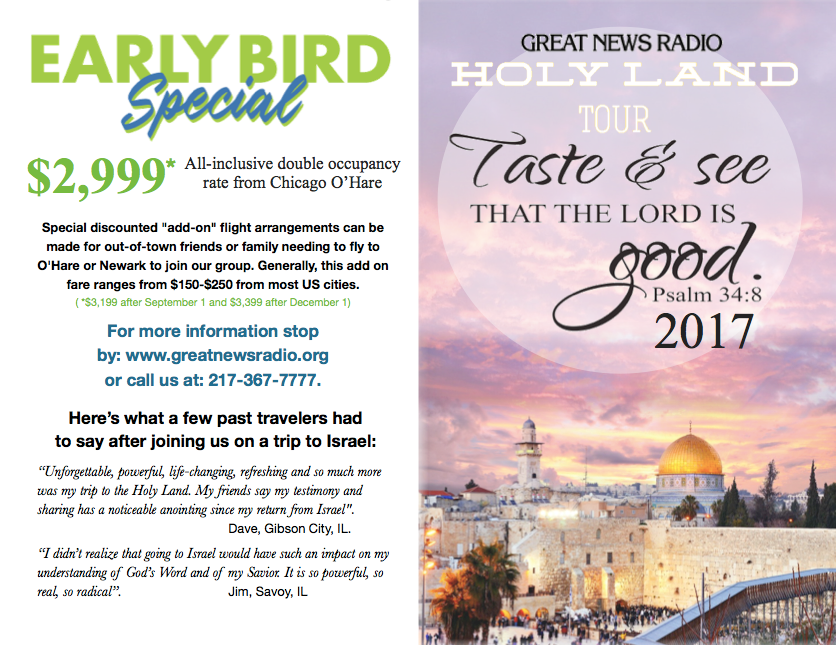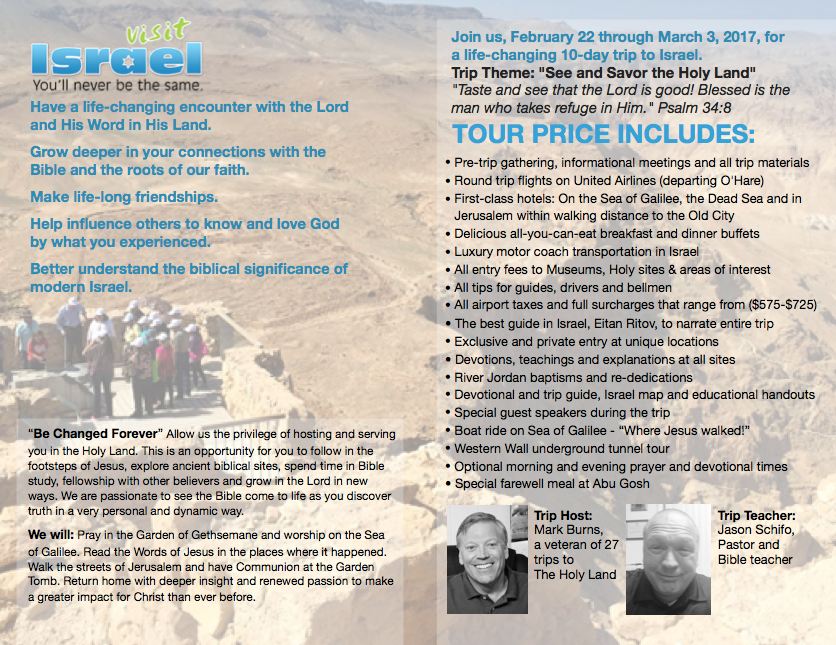 If interested in this or a future pilgrimage to Israel, please fill out our WUFOO from by clicking:  Click Here If Interested