Founders & Builders
Memorial Gifts & Trusts
Supporters and Monthly Givers
Are you a part of this radio listening family?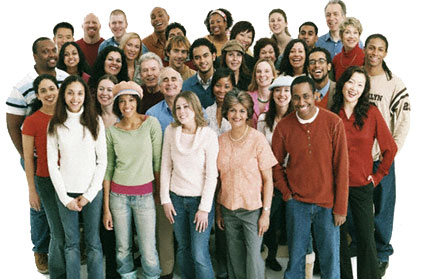 "Together we do better".
You can help support this ministry by getting involved.  Call or write us today!  Your gift will make a difference. We so appreciate your prayers.
---
Great News Radio exists because of our Founding Partners and Builders.  These people and businesses understand and embrace the inestimable value of this ministry treasure.  With their help, thousands of lives are touched on a daily basis because of our broadcasts and radio events.
We invite you to get in on the ground floor of new building projects and to join with these Founders and Builders who have been responsible for financing this radio gift to East-Central Illinois and West-Central Indiana. Call 217-367-7777 to let us know how we may perhaps help meet your spiritual dreams and needs through the funding of this media outreach.
Great News Radio Board of Directors


Kurt Bobsin
Mark Burns, President
Dr. David Dunn, Vice President
Huey Freeman, Secretary
John Jennings, Chairman
Dr. Scott Kline
Peggy Meier
Nancy Miller
Phil Shappard
Dr. Paul Stines, Treasurer
Great News Radio Founding Partners & Builders

The Aslan Group
Dean & Shirley Barringer
Bob & Carolyn Blaisdell
Mark Burns
Thelma Colclasure
David & Lisa Dunn
Jack & Donna Earley
Bill & Barbara Edwards
Richard & Carolyn Fansler
Doug & Barbara Greenlee
Michael Harroun, Harvest Moon Drive-In
The Herriott Group
David & Linda Hutchison
Lou & Kathy Loutrel
Vern "Curly" & Doris Meier
Stan & Kathy Mercer
Steve Miller
Paul & Debbie Phillips
Curt & Anne Rau
Steve & Vicki Rhodes
Rick & Jeanette Rottet
Shields Auto Group
SkyQuest
Larry & Karen Stephens
Warren & Alice Stephey
The Folks at Horizon Hobby
---
Great News Radio is profoundly blessed to have received memorial gifts from families and friends who want the memories of their loved ones to live on through broadcasts of God's word. Thank you for entrusting us with these special gifts that bless so many, and that change lives for eternity.
Memorials live on in the name of:
Delmar Ackerman
Emma Ackerman
John Ackerman
Mildred Ackerman
Emma J. Adams
Alvin Aden
Harm Aden
Lily Aden
Ann Albers
Carl Albers
Dorothy Albin
Mary Albright
Andy Anderson
Bob Anderson
Jim Anderson
Ralph Anderson
Winnie Anderson
Kathy Anstine
Mary Lou Arends
Mary Armstrong
Carl Arnett
Raymond Asterbur
Mary Bonacorsi Avenatti
Robert Baker
Larry W. Ballard
Ruth Barenthin
Dr. George Bark
Harold Barker
Larry Barker
Lucille Barker
Frances Barnes
Dean Barringer
Larry Barringer
Anna Bartell
Ed Bartell
Heye Bartell
Waldemar Bartell
Thelma Bartelson
Carolyn Bateman
Elmer Bauer
Jo Ann Beazly
John Behrens
Ron Benedict
Ferne Benge
Maye Bennett
Pearl Benschneider
Elmer Bergman
Phyllis Bergman
Robert Bergman
Jack Bernett
Sammie Bertrand
Dorothy Birkey
Earl Birkey
Floyd Birkey
Leslie V. Birkey
Mary Birkey
Velma Birkey
Sonna Birnbaum
Lacey Autumn Blair
Marie Blobaum
Etta Bluhm
Myron Bluhm
Bertha Bowers
John Bowry
Gene "Doc" Boyd
Marilyn Britt
Michael Brod
Mertie Brooks
Clyde Brown
Mike O. Brown
Roy Brown
Ellen M. Bruns
Verna Buck
Richard Buenting
Harold Buhr
Johanna Buhs
Jim Burk
DJ Burns
John Burns
Leila Burrei
Edwin Busboom
Eleanor Busboom
Emma Busboom
Glen Busboom
Kevin Neal Busboom
Lorena Busboom
Lorenz Busboom
Raymond Busboom
Robert Busboom
Annetta Busing
Marie Buss
Bernita Cade
Barb Cain
Gerald Cain
Michael (Jake) Cameron
Jim Campbell
Vivian Campbell
Merle Canavan
Bertha Carmien
Elizabeth Curtiss Carter
Ettamae Cash
Richard Cheng
Erma Christian
Lora Christians
Tena Christians
Carole Christman
Lucy Chu
Brian Chumbley
Bobbie Clark
Joyce Clark
Margaret Cleff
Bertha Clink
Joseph Cobb
Del Colclasure
Thelma Colclasure
Beryl Cole
Tommy Coleman
Bill Collins
Ruby Combest
Vera Comfort
Grace Cormack
Lewis Cornelius
Nancy Corum
Robert R. Crist
Marijane Crushing
Elinor Cummings
Danny Curtis
Cecil C. Curtis
Geneva E. Curtis
Katie Dailey
Norma Dalbey
Angela Davis
Dorotha "Dottie" Day
Mildred Day
Jane Demance
Debbie Kay Demay
Ronald Denius
Joyce Anderton Denning
Alta Detweiler
Charles Dewey
Robert E. Dickey
Pastor HJ Dirks
Reda Dively
Tim Dively
Laura Doan
William Doan
Dale Dockham
Jerry Dockham
Helen Dodd
Jim Dougherty
Kenneth Downs
Marie Duden
Marvin Duden
Ronald Duden
Herbert Duitsman
John Duitsman
Martin Duitsman
Norman Duitsman
Peter Duitsman
Tina Duitsman
Betty Durst
Harry Eaton
Ed Ebert
Albert Ehmen
Dirk Ehmen
Ethel Ehmen
Erwin Ehmen
Emma Ehmen
Grace Ehmen
Lorraine Ehmen
Nora Ehmen
Ronald Ehmen
Don 'Hank' Eichelberger
Peggy Eichelberger
Raymond Eichelberger
Bertha Eilers
Elna Einerson
Arlen Eiskamp
Howard Elder
Jerry Elsbernd
Joanne Elsbernd
Maureen Elsbernd
R.D. Emerson
Anna Emkec
Anna N. Emkes
Francis Emkes
Mona Erdman
Wayne Erdman
Jackie Esworthy
Jennifer Esworthy
Dr. Edson Etherton
Alberta Farmer
Robert Farmer
Everett Faughn
Lelah Faughn
Pepper Faughn
David Ferrell
Esther Fields
Harm Flesner
Minnie Flesner
Rev. Henry Flesner
Bradley Flessner
Ekke Flessner
Ella Flessner
Gary Flessner
John Flessner
Katie Flessner
Pat Flessner
Reiner Flessner
Florence Fogarty
Bertha Frailey
Halden Frailey
Elma Franklin
Albert Franzen
Anna Franzen
Dan Franzen
Dick Franzen
Ehm Franzen
Heye Franzen
Irene Franzen
Margaret Franzen
Martha Franzen
Menke Franzen
Oltman Franzen
Rosie Franzen
Wilbur Franzen

Beatrice Freese
Louise Frerichs
Mervin Frerichs
Mildred Frerichs
Marie Fruhling
Tammy Fry
Marilyn Gass
Marvin Geiken
Joyce German
Daryl Goldenstein
John W. Goldenstein Jr.
Bill Goldstein
Lloyd Good
Kathryn Graves
Richard Green
Annabelle Griffin
Geraldine Grieser
Karen Grieser
Melvin Grieser
Richard Grisham
Anna Gronewold
Tena Gronewold
Eva E. Gross
John Grubb
Francis Grussing
Emanuel Gudeman
Alice Gwin
Ruby Haggart
Louise Hale
Robert Hale
Marilyn Hamer
Freda Hankey
Marguerite Hansen
Verna Hanson
Lucille Hardin
Robert Hardin
Alan Harms
Anna Harms
Darius Harms
Dorothy Harrington
Elsie Harshbarger
Wally Hartstirn
Ron Hayes
Lowell Heap
William A. Hearn
Martin Hedrick
Flora Heimburger
John Heintzelman
Henry Hinrichs
Don Hensley
Anna Hesterberg
Reinhold Hesterberg
Pauline Hiken
Hazel Hill
Joe Hill
Ernest Hinrichs
John Hinrichs
Lena Hinrichs
Mildred Hinrichs
Norman Hinrichs
Polly Hoggett
Dean Holman
Don Horsch
George L. Houser
George Hoveln
Olive Huddle
Warren Huddleston
Shielia Hughes
Bernice Huls
Grace Huls
Hazel Huls
John Huls Jr.
Katherine Huls
Lorene Huls
Melvin Huls
Dorothy Hunter
Marie Hunter
Vernon Husted
Troy Hutchcraft
Lorine Ideus
Anton Ihnen
Charlotte Ihnen
Dale Ingold
Paul Ingold
Marie Jacobs
Thomas H. Jamison
Barbara Jean Johnson
Delan Johnson
Delbert Johnson
Edwin Johnson
Esther Johnson
Evelin Johnson
George M. Johnson
Herbert Johnson
Lee A. Johnson
Rosa Johnson
Ruth Johnson
Seely Johnson
Ted Johnson
Alan Jorgenson
Bobby Jorgenson
Fred Kaiser
Robert Kaiser
Andrew Kalb
Eliza Kammer
Ernest Kammer
Nicole Kauffman
Bud Keller
Lela Keller
Phyllis Kelley
Robert Kerber
Verna Kerber
Randy Kerns
Freda Ketchum
Rebecca Mary Kibler
Marty Kimpel
Dortha "Nonnie" King
Corwin Kingston
Alberta Kirby
Elizabeth Knapp
Fred Knapp
Leona Knapp
Earl Knox
Florence Knox
Henry Kopmann
John Kopmann
Martha Kopmann
Tinie Kopmann
Wilbert Kopmann
Esther Kraft
Karen Kuhns
Norma Kuykendall
Helen Lackey
Stan Lambert
David Langendorf
Kenda Lawless
Carl Ledbetter
Peter Taylor Lewis
Irvin Liestman
Mabel Lindeman
Anna Loeschen
Bill Loeschen
Ida Loeschen
Minnie Loeschen
Norman Logan
David Lohmeyer
Sandy Long
Donald E. Longstreth
Elvin Loschen
Marie Loschen
Ralph Loschen
Robert "Bob" Loschen
Leonard Lubben
Jack Ludwig
John Ludwig
Myra Luttrell
Alma Lutz
August Lutz
Elmer Lutz
Mary Lyons
Almita MacGregor
John Maloney, MDS
Robert Marten
Gladys Martin
Leona Martin
Ruby Martin
Russell Martin
Marget Mason
Loretta McClain
Kyra Lee McClure
Shirley McKinnon
Chuck Medrow
Helen Meece
Doris Meier
Ida Meier
Ruth Meiners
Joseph Mejia
Ruth Menge
Alvin Mennenga
Carl Mennenga
Fay Mennenga
Frieda Mennenga
Heye Mennenga
Maria Mennenga
Myron Mennenga
Roy Mennenga
James "Marty" Mercer
K. Meredith
John Metzger
Lois Metzger
Richard Meunieu
Ethel Miner
Irle Miner
Joshua Miner
Zachary Mingee
Junior Mohart
Bob Moore
George Moorhous
Charles Morenz
Doug Moser
Emil Mosser
Maxine Mosser
Clara Naffziger
Harold Nealis
Fred Neilson
Art Nelson
Joe Nelson
Paul Nelson
Cleta Grubb Nichols
Anna Niemann
Archie Niemann
Donald Niemann
Doris Niemann
Douglas Nix
Larry Nutt
Hilda Olson
Oscar Olson
Jane Onnen
Mabel Orth
Barbara Ortiz
Ehme Osterbur
Fred Osterbur
Henry Osterbur
La Verne Osterbur
Louis Osterbur
Martha Osterbur
Nathan Osterbur
Teresa Osterbur

Wilbert Osterbur
Robert Overfeldt
Cathy Owen
Mildred Owen
Ermal Owens
Edith Oyer
Freda Oyer
Margaret Oyer
Verle Oyer
Viola Oyer
Walter Oyer
Lucille Painter
Claire Palusky
Janet Park
Les Park
Leonard Red Parker
Norman Pathberg
Kenneth Patterson
Laura Patterson
Janet Payne
Gertrude Pearson
Harold Pearson
Billie Peterson
Don Peterson
Mary Peterson
Chester Pfiester
Lena Pflugmacher
Carl Piatt
Ruth Piatt
Fred Pierson
Ronald Plankenhorn
Max Platz
Madeline Porter
Brian Powel
Dorothy Price
Shawn Price
Lloyd Priebe
Narvel (Pritch) Pritchard
Dan Prowler
Muriel Prowler
Jared Rademacher
Harold Rahn
Denna Rasmus
Ray Raup
Rose Ray
Mike Ready
Georganne Regan
Lee Reed
LeRoy Remmers
Gene Rewerts
Tyler Reynolds
Seth Riggs
Pauline Risse
Elmer Rittenhouse
Alvin Roberts
Wally Roberts
John Roelfs
Patricia Roelfs
Marie Roessler
Vineta Rogers
Ernest Rosenbery
Tillie Rudin
Jeanne Rusk
Harm (Bob) Saathoff
John Saathoff
Raymond Saathoff
Alvin Sage
Johanna Sage
Dale Sallans
Gene Salmon
Duane Satterlee
Irmgard Schall
Maurice Schiff
Heidi Schilson
Anna Schlueter
Brune Schlueter
Elfrieda Schlueter
Eva Schlueter
Grace Schlueter
Flora H. Schlueter
John Schlueter
Martin Schlueter
Margaret Schlueter
Rosetta Schlueter
Carlene C. Schluter
Carolyn Schluter
Emma Schmidt
Marie Schmidt
Rita Schmidt
Viola Schmidt
Neda Schmitt
Robert Schroeder
John Schweizer
Bettye Seastrand
Dave Sellers
Pat Sepesy
Ed Sepp
Fern Sepp
Mary Lou Servis
Carol Severins
Jessica Joy Seward
Charles E. Sherman
Nesbitt Siems
Clara Simmons
Florence Simonson
Elmer Simpson
Brandon Siuts
Chason Sjuts
Katie Sjuts
Mark Sjuts
Inez Smith
Jack Smith
James Smith
Richard E. Smith
Roberta Smith
Carol Springer
Robert Springer
Viola Stacey
Michael Staire
Chester C. Standerfer
Alma Stellwager
Lois Stevenson
Sheri Stinson
Sandra Strom
Carrie Studer
Charles Andrew Stuttle
Edna Suits
Emma Suits
Heye Suits
Janet Suits
Alvena Sullivan
Helen Sullivan
Ruth Swanson
Ardyth Swearingen
Martha Jane Swinford
Florence Tabels
Betty Taylor
Evelyn Terpstra
Seth Thomas
Claradine Thompsen
Birdie Thorson
Daniel Teuscher
Delton Teuscher
Brett Tolley
Evelyn Torbet
Patti S. Trautmann
Edna Tribbey
Bryan Trummel
Kirk Trummel
Paul Turner
Albert Uken
DeAnna Uken
Joyce Van Buskirk
John Vaughn
Lucille Vaughn
Gene Vermillion
Charles Vogelsang
Ed Waecther
James Wakefield
Rev. Gilbert E. Walden
Charles Walker
Lois Walker
Johnathan Del Walls
Sandra Wamsley
Anna Wantland
Delores Warren
Lance Waters
Dave Watts
Avery Weaver
Dena Weaver
Glen Weaver
Lena Weaver
Dr. Floyd E. Weaver
Dawn Weber
Sean Weber
Jeanne Welander
Jack Welborn
Bernice Weldon
Colin Weston
Dan White
Myrtle Whitmar
Emma Wienke
John Wienke
Roger Wikstrom
Anna Wilken
Bobbie Wilken
Aaron Williams
Jean A. Wilson
Opal Weaver Wilson
Sam Winger
Brenda Wisegarver
Mildred Wiseman
Alvin Wolken
Grace Wolken
Martin Wolken
Ina Wood
Irene Wood
Claude Wrather
C. Mike Wright
Charles Wright
Gertie Yecny
Pastor Harry Yergler
Nancy Yergler
Vera Yergler
Cheryl Yette
Madge Younger
Rueven Yudelewitz
Norman Zech
Russell Zeedyk
Betty Zehr
Chet Zehr
Gladys Zehr
Hap Zehr
Mabel Zehr
Marian Zehr
Melvin D. Zehr
Richard Zehr
Pastor Zenker
---
Our day partners are cherished. We'll record your favorite Bible verses, tell of your love for the Lord, and dedicate the day's broadcast. You'll hear these 60 second and 2-minute messages throughout your chosen day. You may wish to honor a loved one on their birthday. You may wish to remember someone dear who has passed away. Celebrate and remember with Great News Radio. You can dedicate a day with a gift of $500 or through monthly gifts of $42 for one year.
---
The Ministry's Mainstay
We rejoice that the Great News on WGNJ 89.3 FM, and WGNN 102.5 FM,  103.9 FM, and our new 97.1 FM reaches so many communities. We thank the folks who've committed to provide gifts each month. We seek 500 monthly givers to sustain the broadcasts of WGNN and WGNJ. We invite you to advance Kingdom work and assist people on their faith journey by becoming a monthly giver.